Here's some random Yumichika pictures I've done in the past couple of weeks. Care to comment?
This one was done in class, so it isn't very detailed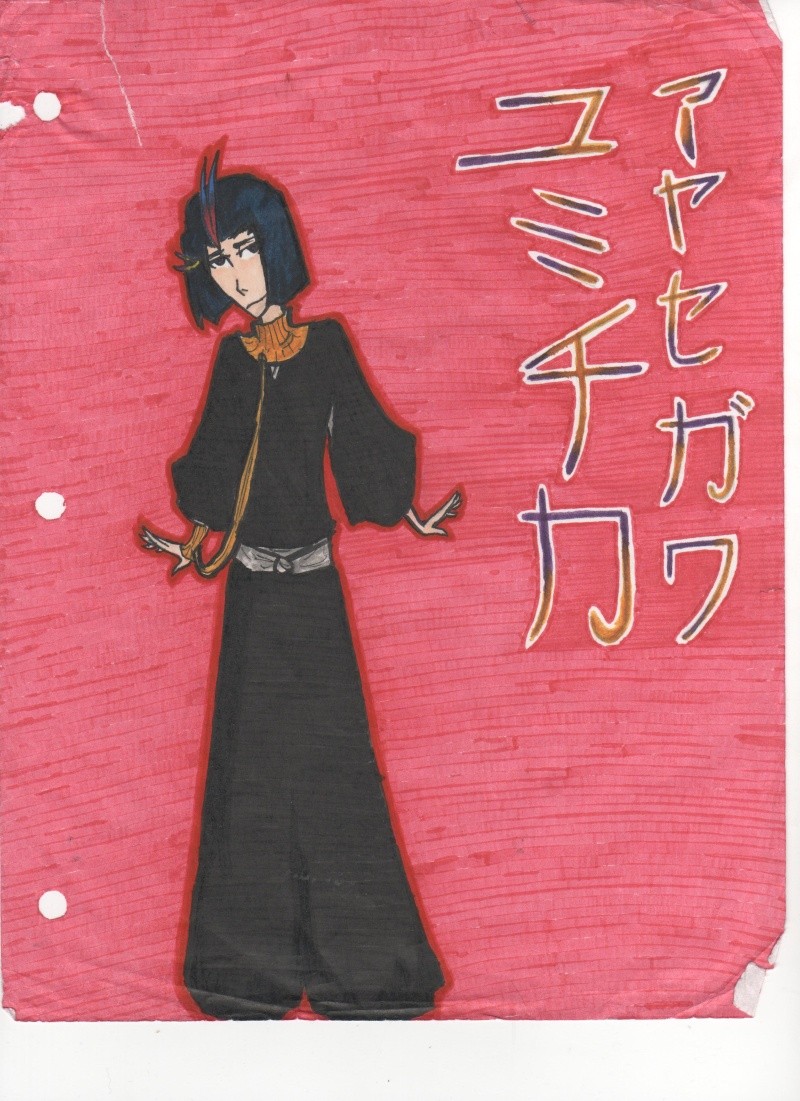 Argh, sorry this one's so bad. I did it at like, 2 in the morning, so... yeah. My favorite part is the pants (and the belt. I love the belt!)
This was actually fanart for a fanfic in which Yumichika grew his hair out and became a captain. For those who care, this fanfic is called 'Last Twilight' by Angel015 on fanfiction.net
This one is pretty much just like the last one, except these are just doodles.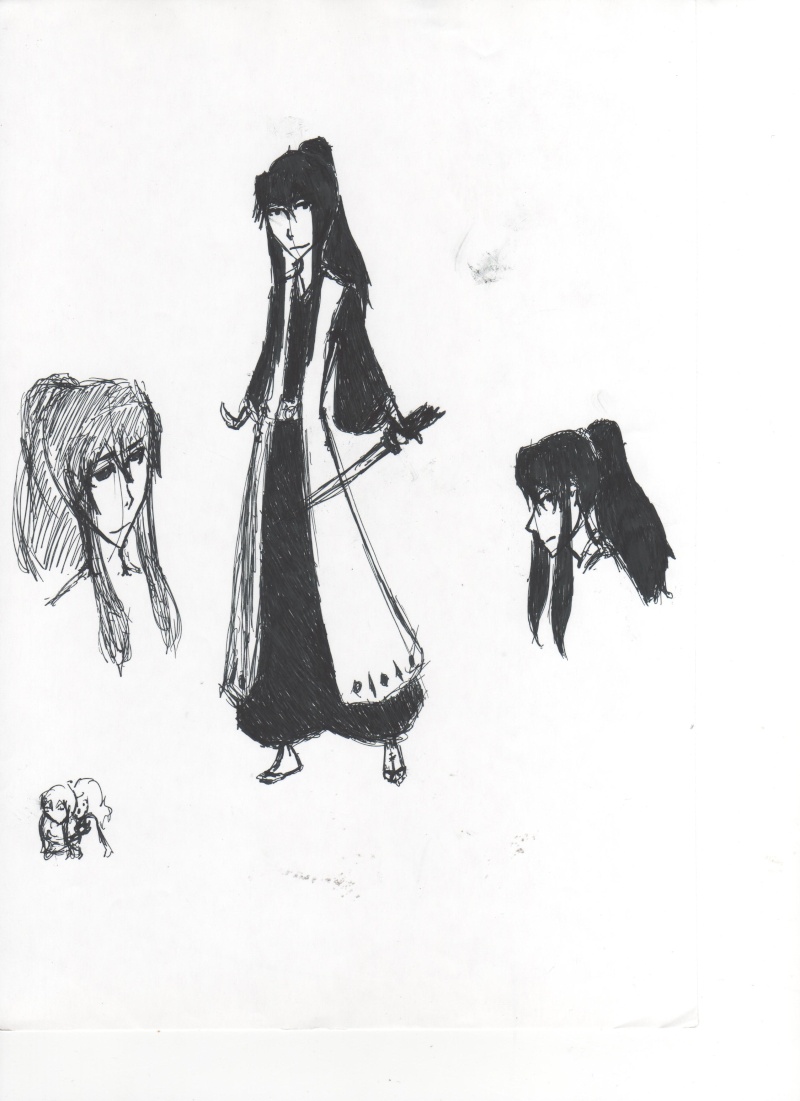 Finally! Yachiru! This is the first picture in which I ever used photoshop. Her face is really pink, but... Let's just say she got a really bad tan.